FloridAquatic: Harvesting Equipment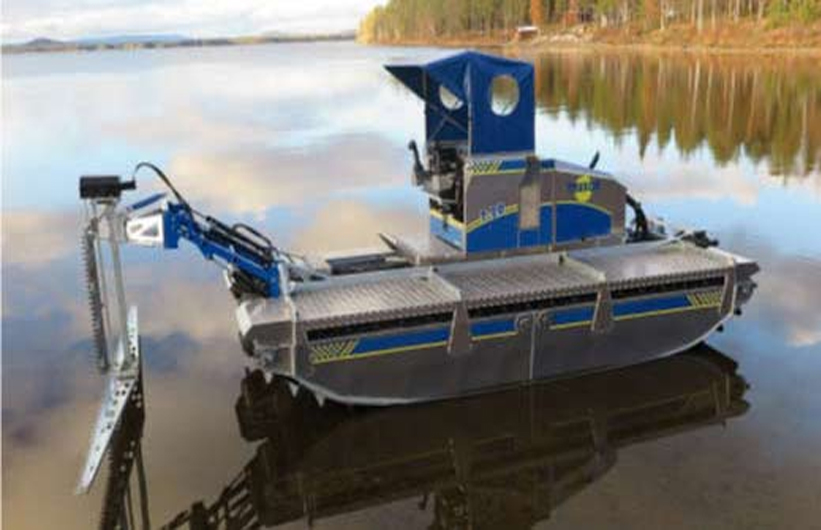 ---
We Can Harvest For you….

FloridAquatic Lake Management, along with the Truxor machine, is able to cut all unwanted vegetation from your lake or pond and remove it with minimal impact on the ground around the area. Problematic algae, submersed weeds, and grasses can quickly be taken out of your lake and be placed on the lake bank for removal from site if necessary. With vegetation removed the need for chemicals is greatly reduced to maintain your lake.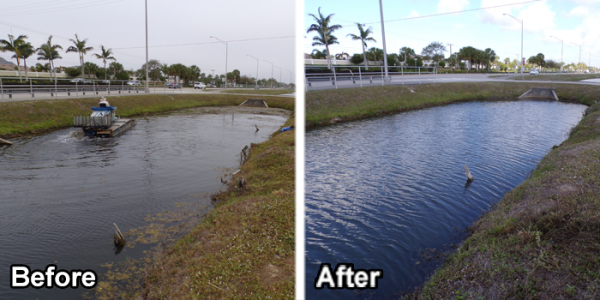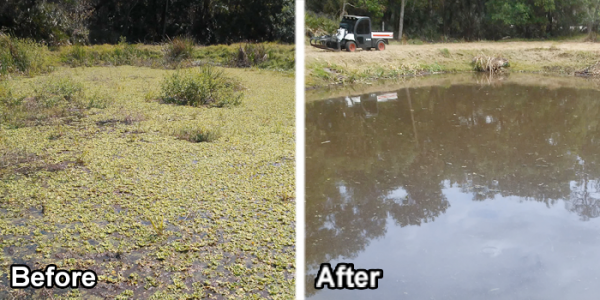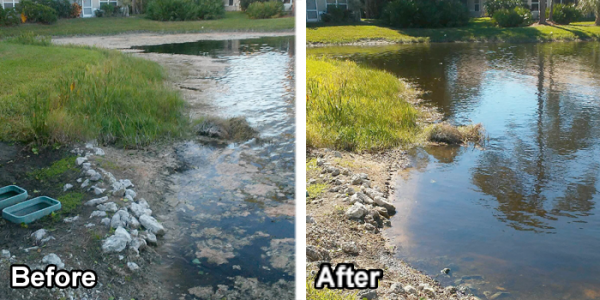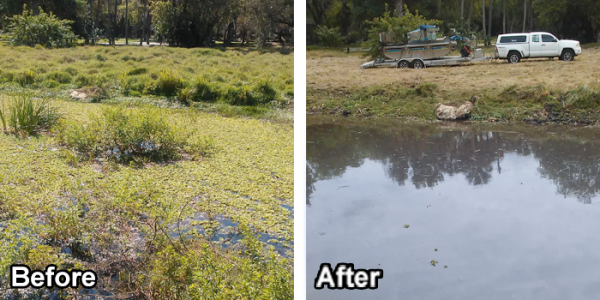 We Can Rebuild Your Shoreline….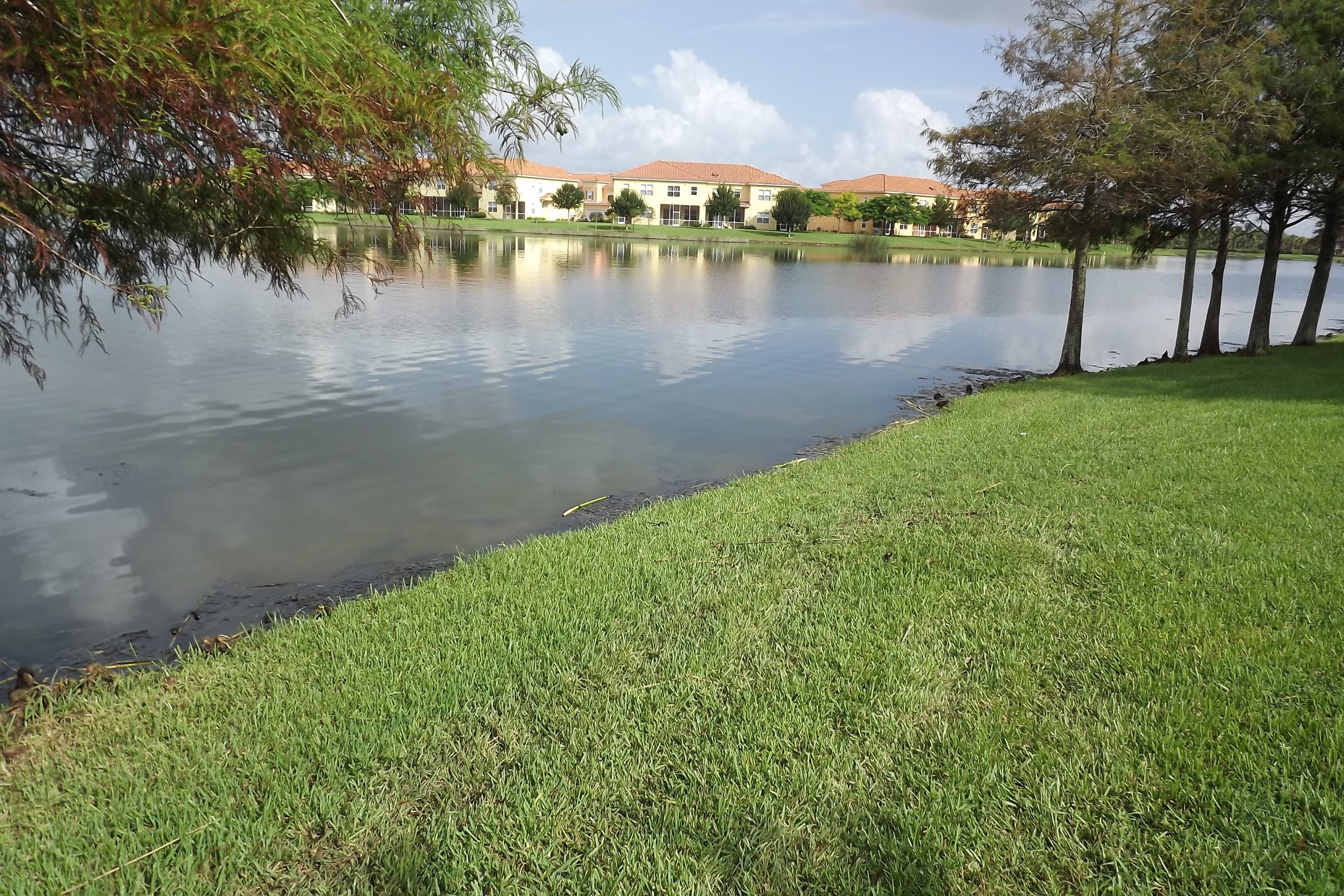 Shoresox is an erosion control and restoration practice being used to rebuild shorelines and hillsides. Shoresox is long lasting and cost efficient with an environmentally-focused approach to shoreline and hillside erosion. Using the Truxor, sediment is taken from the area to fill the Shoresox containment system, soil erosion is stopped and the shoreline and hillside is re-stabilized using biodegradable materials and a subsurface anchoring system.
For more information visit  www.soxerosion.com
---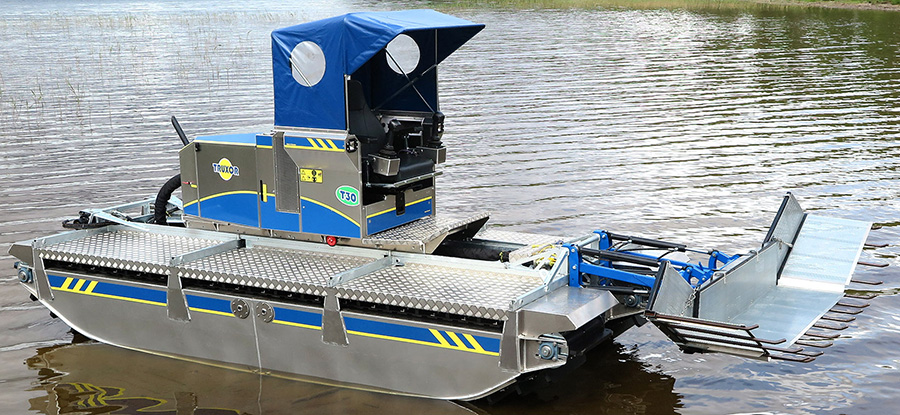 YOU CAN PURCHASE YOUR OWN TRUXOR
FINANCING AVAILABLE, CLICK HERE TO APPLY
For more information visit TRUXOR'S WEBSITE FOR MORE DETAILS
FloridAquatic Lake Management is a sales and service center for the southeast U.S for Truxor
Truxor machines are amphibian and exert minimum ground pressure, thus avoiding damaging the ground when operated correctly. The amphibian characteristics makes the machine a unique equipment carrier, which can easily cut vegetation and collect the cuttings, carry out dredging, digging and oil clean-up. Because it has its own tracks, the mobilization costs for beginning work is low. What makes the Truxor so unique is its ability to move in places where the ground is too soft for both personnel and other vehicles. Therefore these machines are well suited for use on golf courts, on private properties and in protected nature areas.
TOP 5 ATTACHMENTS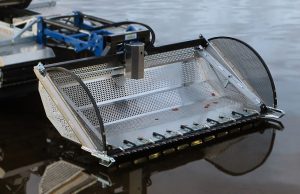 The Doro Cutter ESM50 cuts and collects at the same time. Recommended for smaller waterways where space is scarce and the water flow can make collection difficult. When only the cutting function is used, the collection net can be removed.
Click here for the Doro Cutter ESM50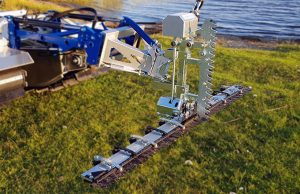 The Doro Cutter ESM20 is a front-mounted cutter. Recommended when the water depth is less than 50 cm.
Click here for Doro Cutter ESM20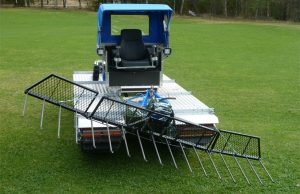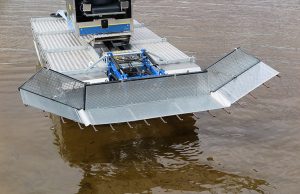 The Reed Rake is used for the collection and transportation of plants after reed cutting. It has foldable side sections. The rake can be supplemented with strainer plates for collection of left-over grass, waste, algae and absorbents (oil spill clean-up).
Click here for Reed Rake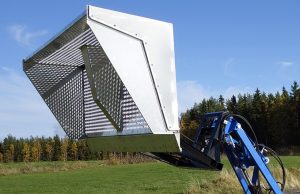 High Tip Rake facilitates the loading of trailers or barges.
The rake is made of perforated plating which allows it to collect smaller particles such as waste, algae and absorbents (oil spill clean-up).
Click here for High Tip Rake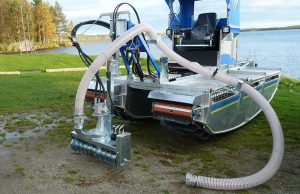 The Doro Pump is a hydraulically operated dredge pump with a screw feeder that breaks off and feeds sediment into the pump intake.
Click here for the Doro Pump
Click on link for Truxor leaflets
---
Please contact us to inquire at 239-997-8872 or click to send email
FloridAquatic Lake Management is a sales and service center for the southeast U.S for Truxor
FINANCING AVAILABLE!


"FloridAquatic keeps abreast of current aquatic plant management technologies and  maintain Florida Department of Agriculture certified aquatic herbicide applicator licenses by attending training conducted by IFAS and professional societies." ~ Kenneth Langeland, Professor, University of Florida
FloridAquatic Lake Management is your premier choice in ALL things concerning waterway and lake management when beauty, aesthetics & functionality is vital to your development project. We are dedicated to 100% client satisfaction.
CALL TODAY for a FREE evaluation and assessment