We can harvest for you and we also offer sales and service of Truxor harvesters and attachments if you plan to operate it yourself.
FloridAquatic Lake Management, along with the Truxor machine, is able to cut all unwanted vegetation from your lake or pond and remove it with minimal impact on the ground around the area. Problematic algae, submersed weeds, and grasses can quickly be taken out of your lake and be placed on the lake bank for removal from site if necessary. With vegetation removed the need for chemicals is greatly reduced to maintain your lake.
With your purchase of a Truxor machine, we recommend the following attachments as part of the "Starter Package".
These attachments will get you started and cover most of your harvesting jobs.
The "Starter Package" includes
Doro Cutter ESM20
Reed Rake with Strainer Plates
Doro Grip Rake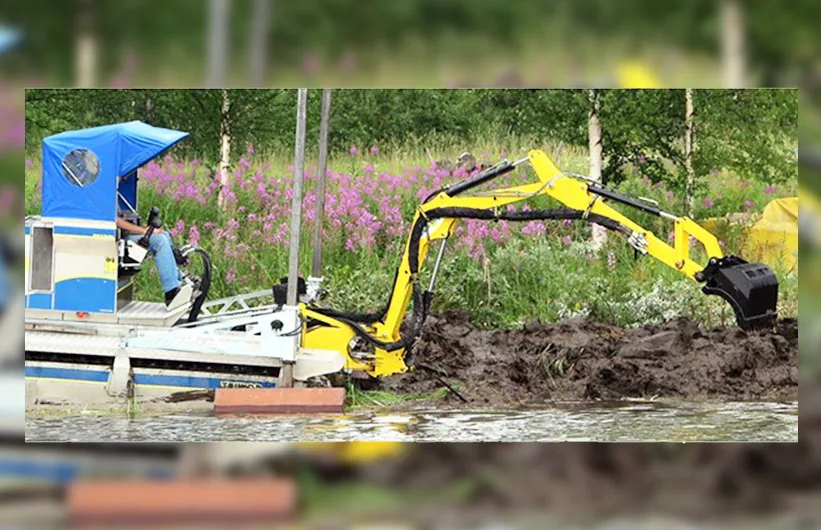 The Doro Digger is an excavation aggregate and combined mounting system for other tools. The digging arm is made of high-tensile steel and has built-in brackets for attaching dredge hoses and additional hydraulic tubing.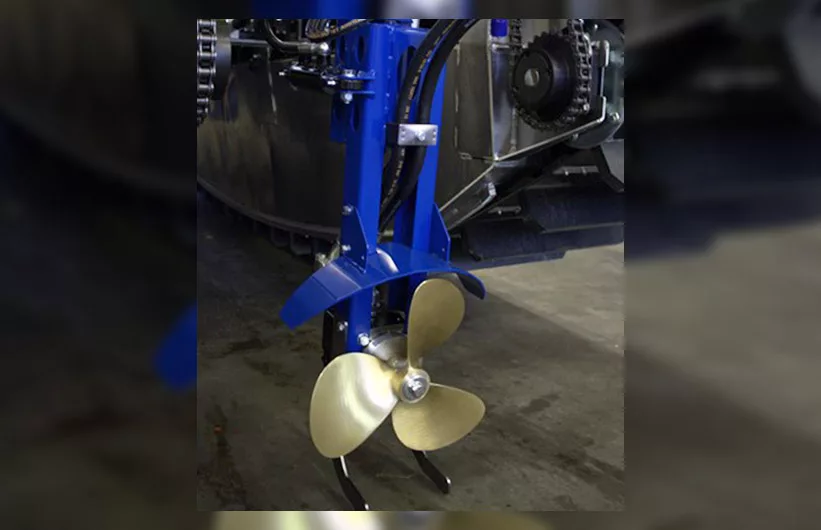 Increases the speed in the water. Recommended for transport and in combination with certain tools. The propeller should not be used together with the reed cutter or DoroDigger. Max speed 4.84 mph. We have been told "This is a game changer!" from many customers.
Purchase a Truxor Machine
FloridAquatic Lake Management is a sales and service center for Truxor in USA.
Truxor machines are amphibious and exert minimum ground pressure, thus avoiding damaging the ground when operated correctly. The amphibian characteristics makes the machine a unique equipment carrier, which can easily cut vegetation and collect the cuttings, carry out dredging, digging and oil clean-up. Because it has its own tracks, the mobilization costs for beginning work is low. 
What makes the Truxor so unique is its ability to move in places where the ground is too soft for both personnel and other vehicles. Therefore these machines are well suited for use on golf courses, on private properties and in protected nature areas.